An exploration created for ARTDES 200.2, as a response to a prompt that focused on silence. For my first iteration, I chose to create a tea towel that displayed the silence that is faced by factory farm chickens who are suffering in terrible conditions. Silence speaks volumes, and this is seen though the empty lower half of the piece, an empty and obvious ignorance to the suffering of the chickens. The organic squares in the background were hand stamped through batik techniques, and the chickens were hand embroidered.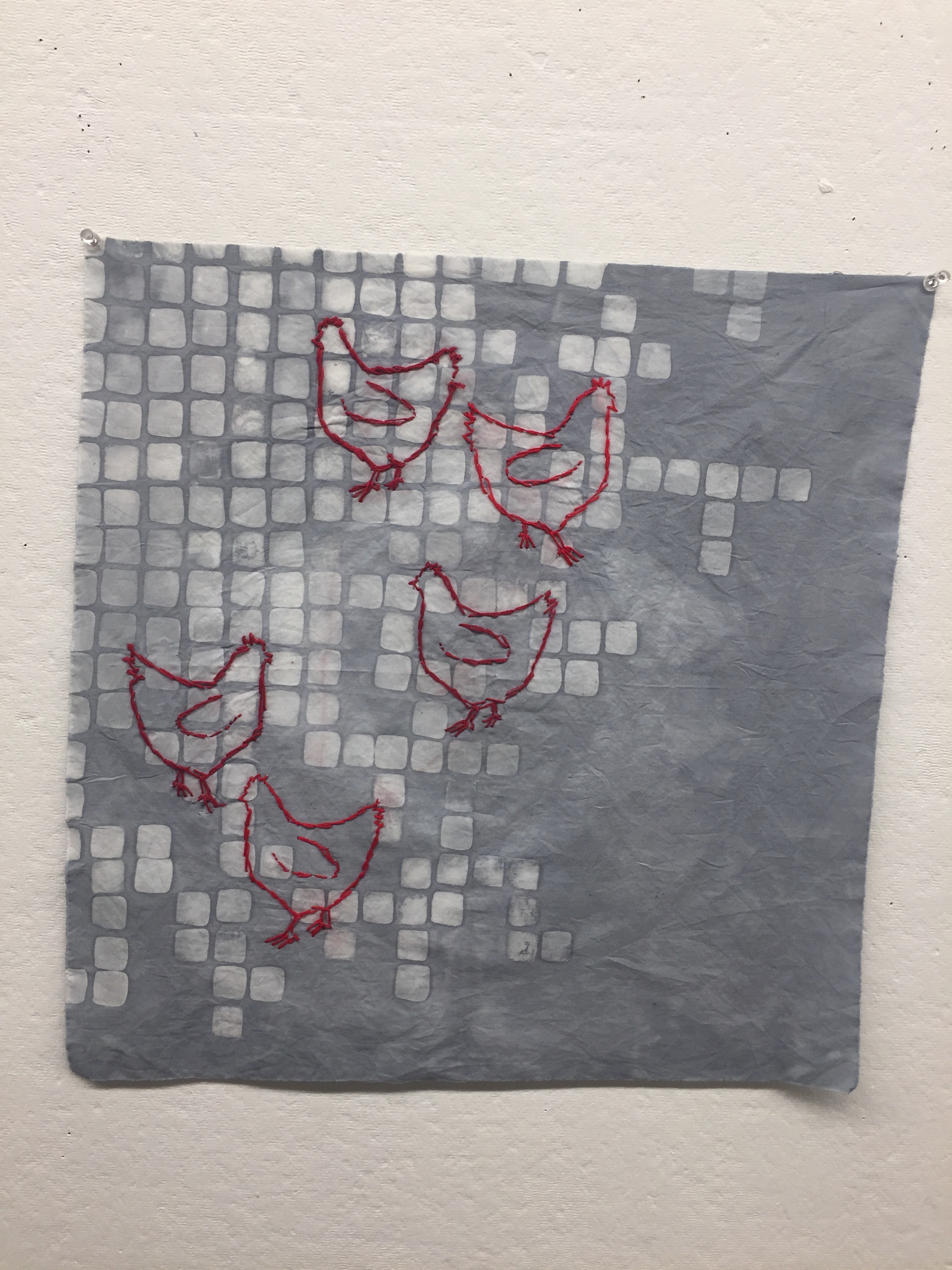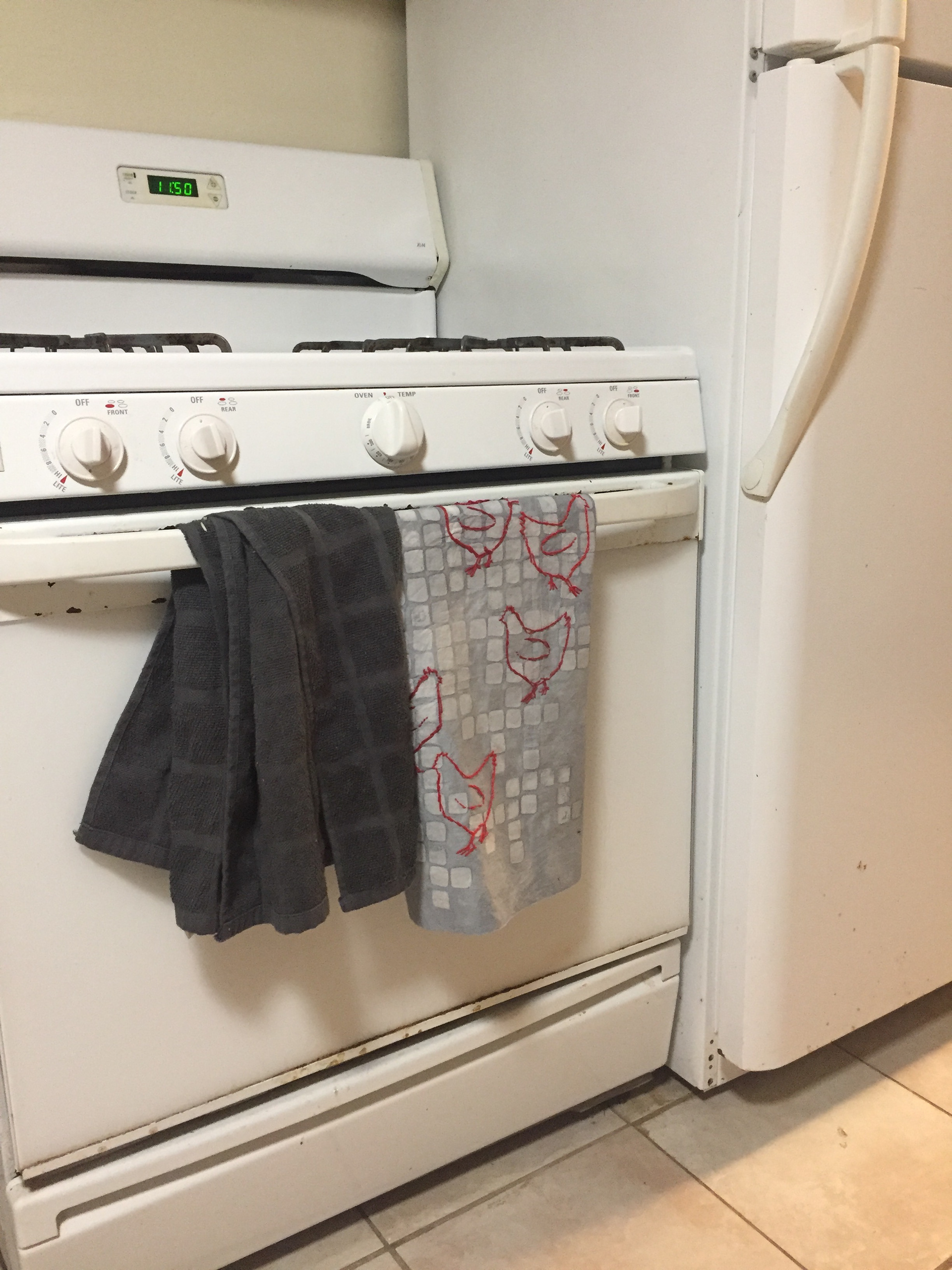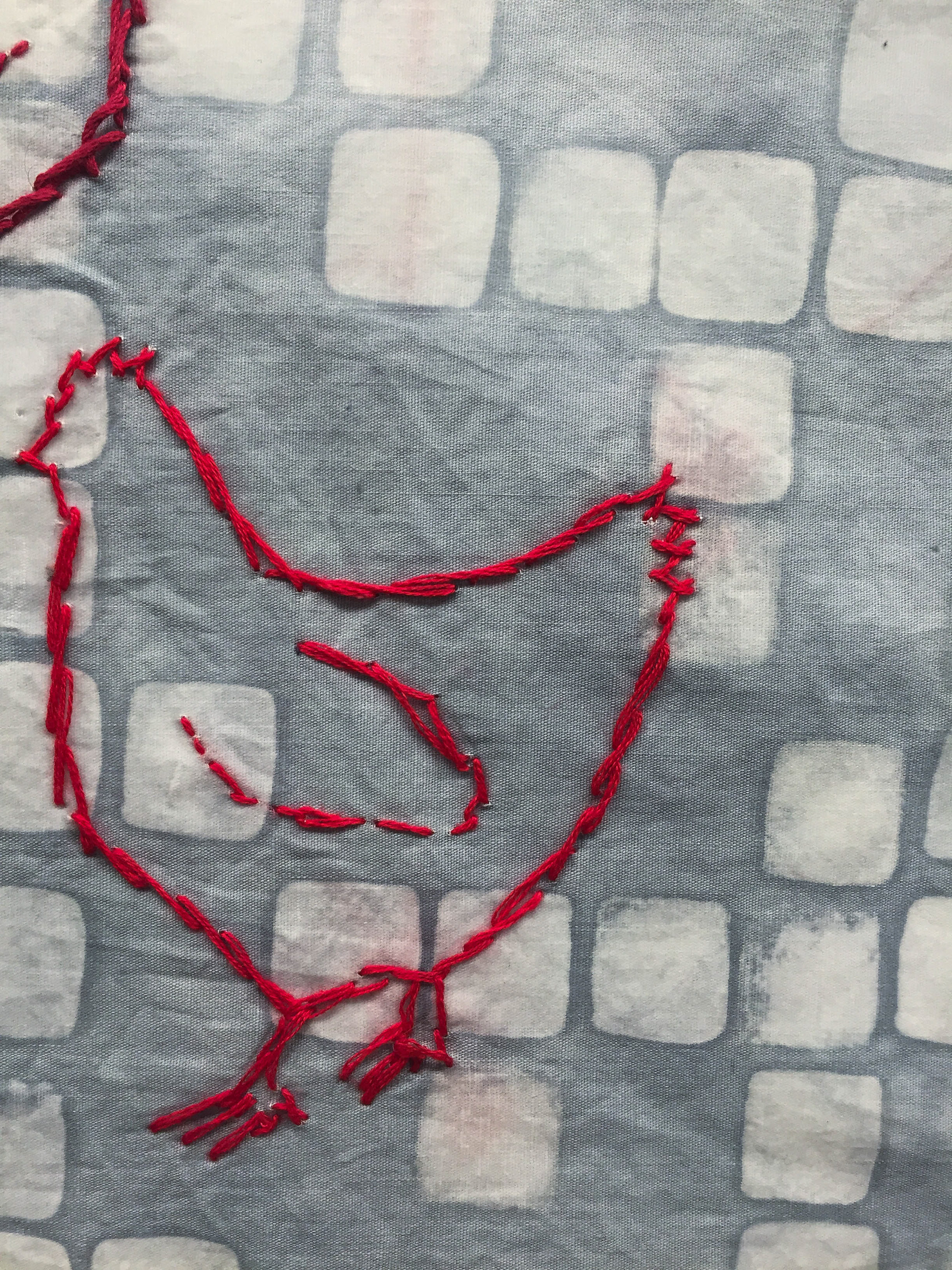 The piece is on an approximate 18"x18" piece of dyed cotton.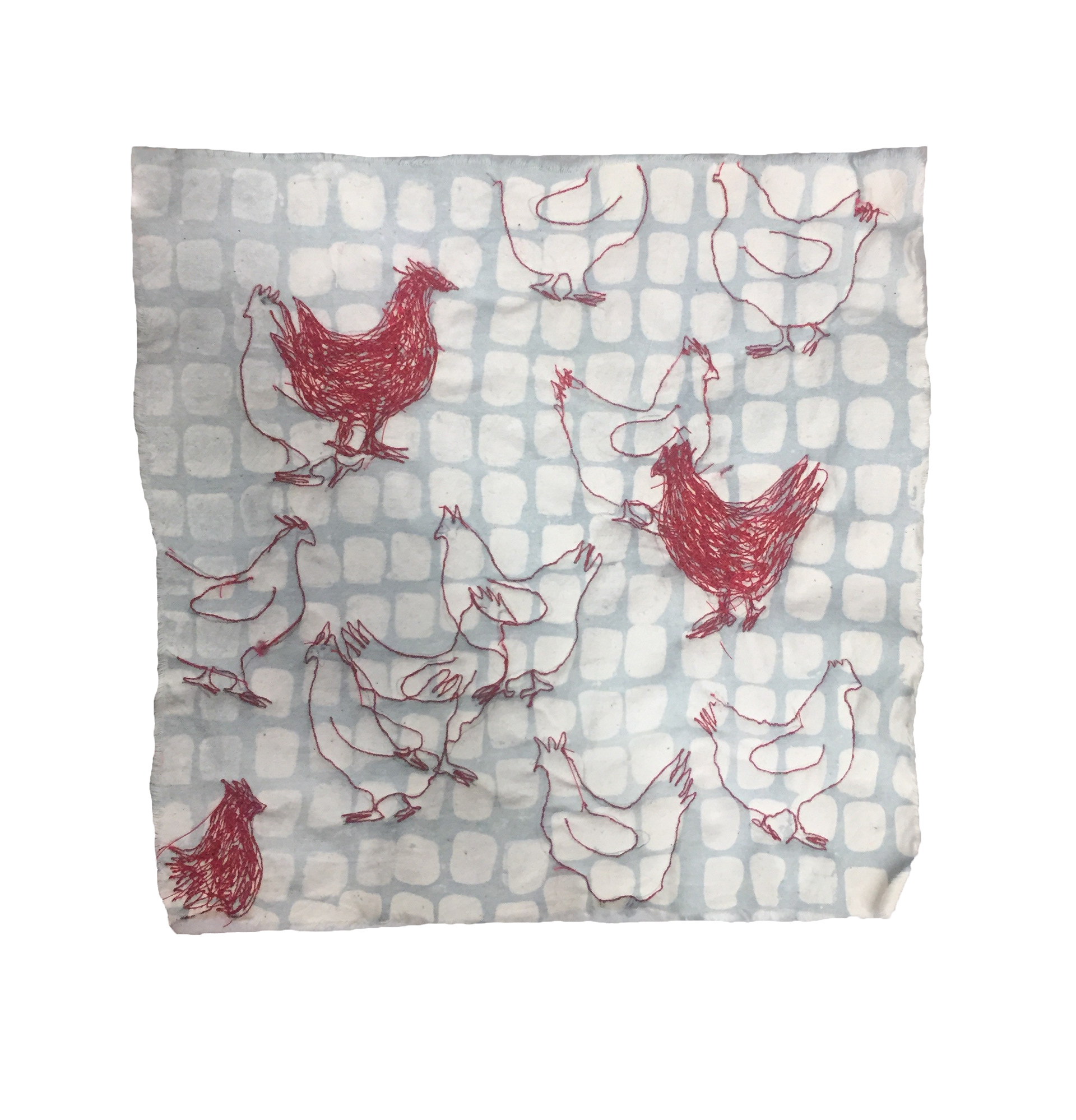 The second iteration of the piece. The chickens look different than one another as I want to show that these are individual creatures, and not just mass produced items as they are often treated as. This was created using a sewing machine instead of hand embroidering to explore technique. 
This piece is made of two pieces of 12"x12" cotton with batting in between.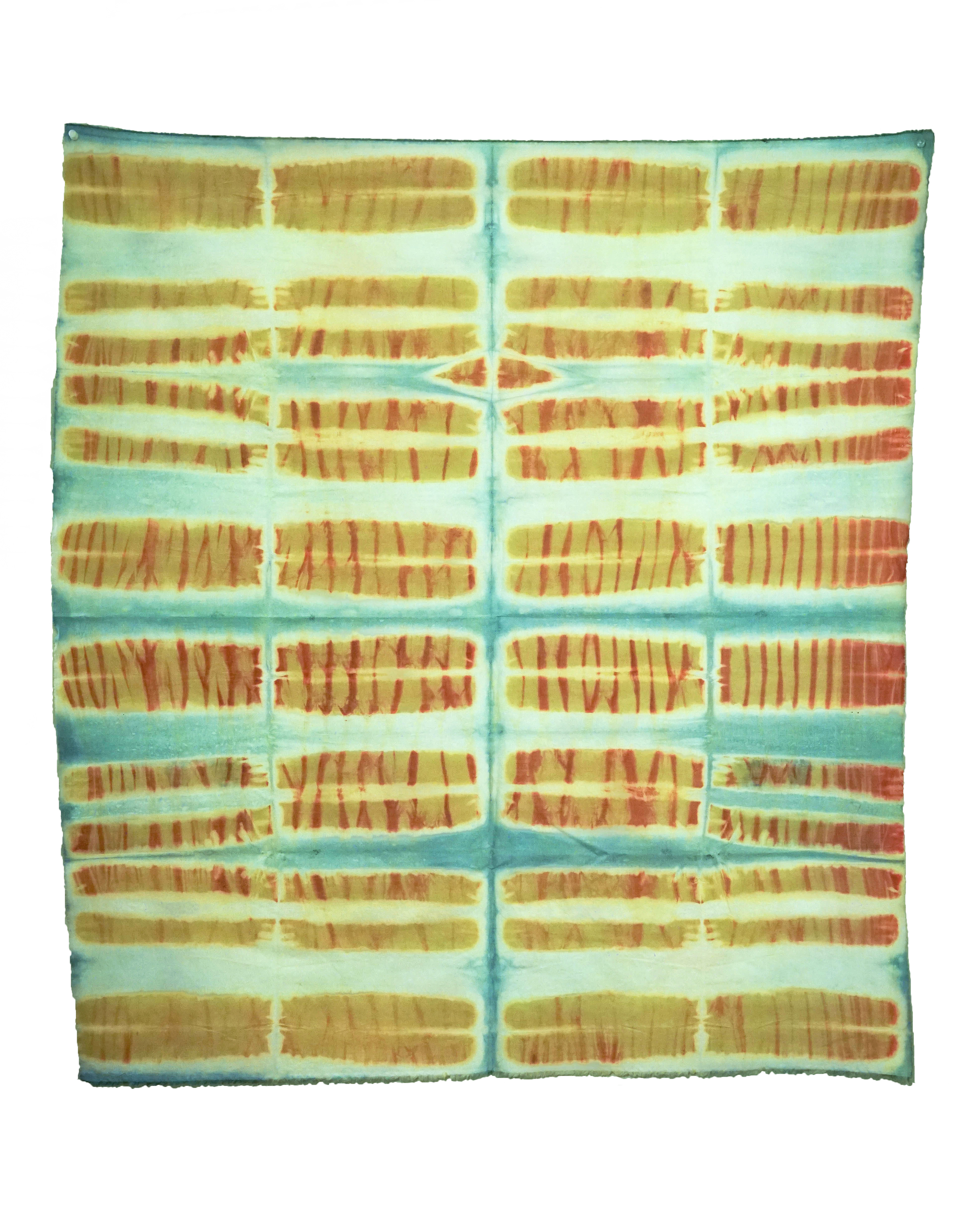 Experimentation with Batik